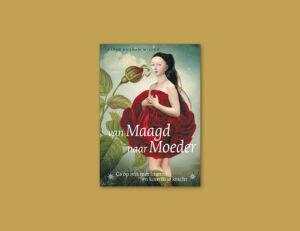 De brug van Maagd naar Moeder is kapot. Toen de godinnencultuur werd gestolen en begraven, verdwenen voor vrouwen ook de rites de passage naar hun wilde, intuïtieve vrouwelijkheid en volwassenheid. Met Van Maagd naar Moeder delft Sarah Durham Wilson deze oude rites weer op en begeleidt ze vrouwen tijdens deze heilige en belangrijke initiatie van de onvolwassen Maagd naar de archetypische Moeder – de krachtige en bescherming biedende vrouwelijke levenskracht vol compassie die in ons allen aanwezig is. Met persoonlijke verhalen, rituelen, lessen en oefeningen helpt Wilson ons onze innerlijke Maagd te helen en over de drempel naar de levensfase van volle bloei, die van de Moeder, te stappen.
Gedurende deze reis word je begeleid door de Soemerische godin Inanna. Door haar verblijf in de onderwereld kon ze de confrontatie met haar schaduwen aangaan en kwam ze geheeld en vol kracht weer tevoorschijn. Terwijl we met haar reizen, ontdekken we een archetypische routebeschrijving naar onze innerlijke kracht en heelheid.
Het is ons aller geboorterecht om Moeder te worden, ongeacht of we kinderen grootbrengen of niet. De Moeder is degene die we als kind nodig hebben, wie we voorbestemd zijn te worden in dit leven en wie de wereld nu nodig heeft.